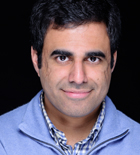 K
en Kaissar is a Carnegie Mellon University trained theatre director with an M.F.A. from Columbia University. He has been coaching professional actors for over 15 years.  His directing work has been seen at The Culture Project, Rattlestick Playwrights Theatre, the Millbrook Playhouse, The Tank, and the American Globe Theatre. Two of his productions led to publication in the Best New Plays series published by Applause. Ken is no stranger to university theatre having directed productions at the University of Pennsylvania, Stockton University, and Neumann University.  His favorite productions include A Doll House (Epiphany Theater Company), Annie (Steel River Playhouse), The Sound of Music and Boeing Boeing (both at the Millbrook Playhouse). He teaches theatre at Rider University and Stockton University.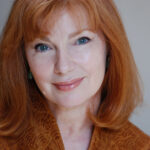 B
arbara McCulloh is the daughter of a bona fide US spy, Barbara had already traveled widely before she became a professional actress at 18, and continued to travel, study and perform internationally and across the US. She is Phi Betta Kappa, William and Mary; has a masters from the University of Maryland; and a degree in Shakespearean Studies from the University of Exeter, England. Barbara has directed Off Broadway, at LORT and COST theaters, and
is a founding producer/writer of Angels of Music concerts, world wide, raising over a million dollars to save the African cheetah from extinction. Barbara has coached privately for 20 years, training the mind to let the talent come forward.  Her performances include: Broadway: Mrs.Darling  in Peter Pan ; Anna in The King and I.  Lincoln Center, The House in Town. National Tours: Brighton Beach Memoirs, South Pacific, Peter Pan. Off Broadway: Manhattan Theatre Club,  Jewish Rep, York Theatre. Television/Film: In the Foxhole, Hallmark Movies; A&E's Peter Pan; Courage the Cowardly Dog; Law and Order, SVU ; Awkwardly, the Series, and many roles in many dead soap operas. She is also the voice of hundreds of audio books for the last 30 years.